Autumn In Arkansas
As you drive through the delta in Arkansas in September and October, you can look out your car window and see fields covered in white cotton. The cotton pickers soon strip these and the result will soon be hanging in your closet.
September Cotton
Ready to pick
cotton picker
Autumn 2002
Module Builder
these build cotton modules
A module of Cotton
Autumn 2002
Leaves of Autumn
I love this..
Autumn Sunflower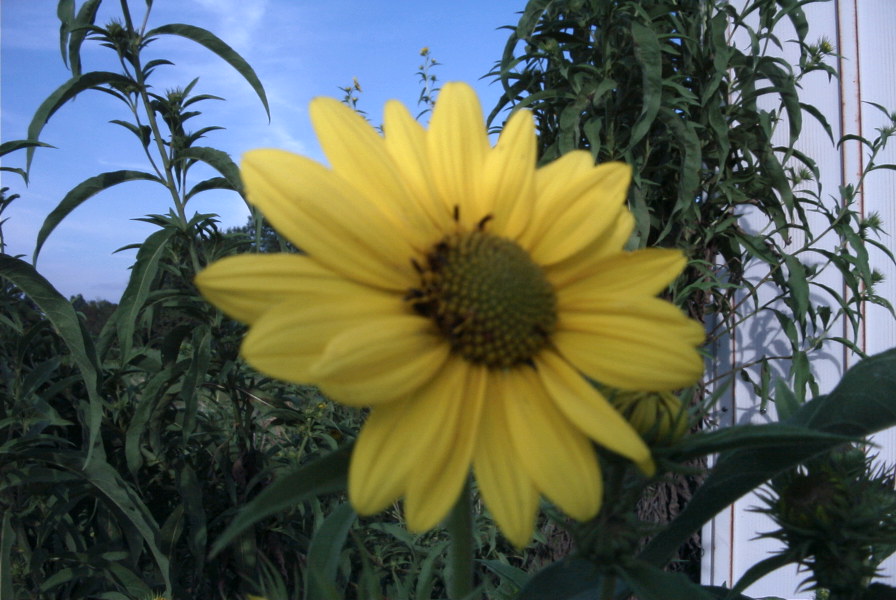 I grow this in my back yard
Moonvine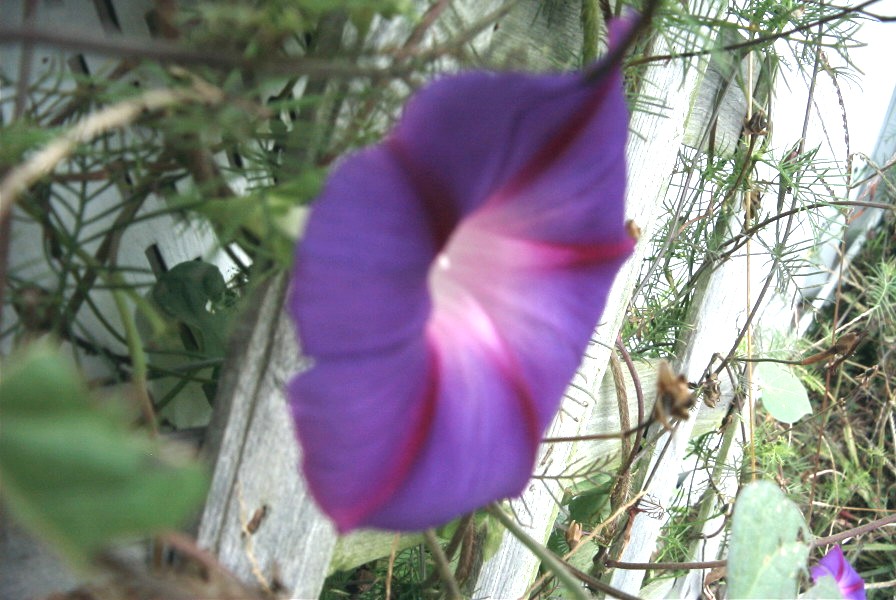 Autumn Bright



A module of cotton is about 21,000 lbs of seed cotton. Once it is ginned it will be about 7 to 8000 lbs of lint cotton which is what is used by the mills to make your Levis.

Sunflowers in my back yard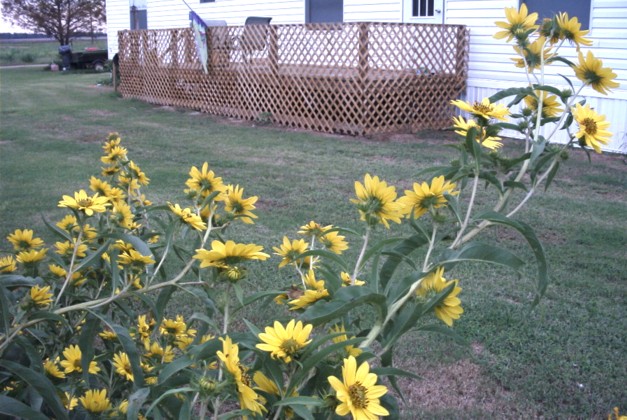 I love these flowers
Mums
Autumn2002